Adair Concepts

Adair Concepts operates 12 restaurants under six different concepts in the Greater Houston Area. We rely exclusively on the Gerald Franklin Agency to handle all of our liquor license and tax applications and to give us sound advice and consul regarding general compliance. Their long history and deep experience along with their always professional and courteous team allow us to concentrate on taking care of our guests without having to worry about the ever changing rules and regulations of the various licensing agencies that have such a big impact on our business.
The Gerald Franklin Agency is the gold standard in the State of Texas for application, renewals and compliance in the ever changing licensing industry.
Gary Adair
NZ Wine Navigator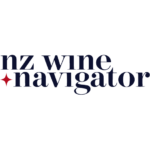 As a new international entrant to the Texas market not so long ago we certainly appreciated the very helpful advice from Richard and the service from the team at the Gerald Franklin Agency.
The myriad of Texas as well as Federal rules and regulations facing an importer and distributor of wines is a daunting barrier. Richard and the team certainly played a major role in facilitating our access to the market.
We certainly look forward to maintaining the relationship and continuing to build the Texas market for our premium New Zealand family estate vineyard wines.
Graham Painter
Founder & CEO