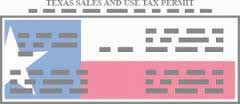 The Texas Alcoholic Beverage Commission (TABC) requires many applicants to provide a financial guarantee that insures compliance with certain codes and payment of certain taxes to the State. Applicants may furnish a Certificate of Deposit, a Letter of Credit issued by a Texas financial institution or a bond issued by an insurance company licensed by the State and approved by the Commission.
Mr. Franklin is a licensed Insurance Agent and has the ability to offer various types of bonds to our clients. Of particular interest to our beverage license clients are bonds for the following:
Certain wholesale and manufacturing level Licenses and Permits
Beer Importer's Licenses
Local and General Class B Wholesaler's and Wholesaler's Liquor Tax Bonds
Alcohol beverage permits and licenses require bonds in amounts ranging from $1000 and higher. Premiums for all of the referenced bonds can be quoted on request.
Types of Bonds that might be required by the TABC: